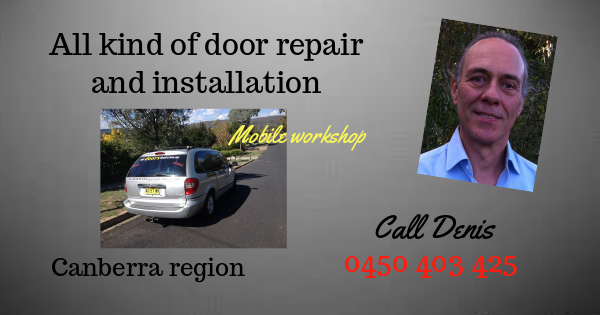 CANBERRA                              -                             ACT                                 -                                   QUEANBEYAN
---------------------------------------------------------------------------------------------------------------
Mydoorsdeal is a website introducing the work carried    out by a team  of  Doors Specialists  based  in ACT, Queanbeyan and Canberra region.   We started  to offer  great deals  on Doors installation and extended our  range  of services to more important renovations.We are qualified and experienced tradesmen dedicated  to  their  customers   by  an  approach  to  the  design and construction  process  that is based  on shared risk and reward, and open exchange  of  information  that is intended to optimize project results with the shared goal of project success.
We install and Fix any types of timber, UPVC and alluminium doors, Glass doors, Wardrobe doors, pet doors and kitchen doors.
We can customise the doors, kitchen or wardrobe to fit your place. All work is carried out by qualified licensed and insured tradesmen. Once you register your details with us, our  specialised will directly contact and visit you. All necessary details will be discussed and competitive quotation will be given.
We aim to provide all our customers with informative technical material and support to help them to make good decisions that fit their individual requirements.